Stay Tuned.  We will post a reopen date when we have one.
June 10th, 2020
We at Harvest Park Bowl take pride in our facility and our staff. We are confident that we can and will offer a safe and fun experience for anyone looking to enjoy a little family time outside of home. The following are some procedures and measures we have adopted to best fulfill, and go beyond, all necessary safety measures to ensure guest and employee safety:  We will post a reopening date when we have one.
*Disinfect each house bowling ball before AND after each use
* Disinfect each rental shoe before AND after each use
* Provide social distancing throughout facility to eliminate shared spaces
*Provide cashless payment options where possible
*Apply strict safety measures for staff including temperature checks, appropriate PPE, social distancing, and COVID-19 online training
*Placed signage and posters throughout center informing guests of the center's commitment to stop the spread of the COVID-19 virus through facility sanitation and social distancing policies
*Utilize hand sanitizers throughout facility (15+ new sanitation stations installed)
*Use of floor decals to control social distancing
*Establish limited reopening operating hours (Sun-Thurs 9am-9pm and Fri/Sat 9am-11pm)
* Use physical plexiglass barrier at front desk and snack bar counters between center employees and guests
*Use every other lane to insure social distancing of greater than 6 feet
*Utilize reservations, as much as possible, to track guest count
We appreciate all the continued community support during the shutdown, and we cannot wait to see everyone soon!
Sincerely,

Sherry Mackenzie
General Manager
925.516.1221
Harvest Park Bowl

 
Bowling Fun at Harvest Park Bowl
Bowling alley with a grill, full bar & weekly events. Great birthday party packages. Leagues & Group activities.
Learn More
Download the Ap for ordering below or you can simply order online.
check out the menu here
Parties and Group Events
The Party HQ
Ready to Party? We provide good times and great memories, so make your next special event a bowling party. Whatever the celebration, bowling makes everything more fun!
Learn More
Specials!
Best deals in town!
We have specials going all the time, and the best deals in town. Check out our offers!
See our Specials
League Bowling
Join a League
Bowling leagues are a great way to spend your spare time with friends, co-workers or family. Join as single, couple or team, or we will match you with players at your skill level.
Join Today
Food & Drink
Looking to grab a bite to eat or something to drink while enjoying the sport of bowling? We have a great menu and the best drinks in town.
spare time lounge & snack bar
Brentwood Rocks!
A party atmosphere with lights and music.
Admission includes hourly bowling and shoes every Saturday night.  Come rock with us!
Click me!
Follow Harvest Park on Instagram
Win a Bowling Party!
We are giving away a FREE Bowling Party every month.
Enter to WIN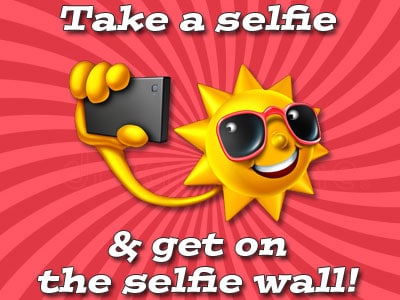 Take a selfie and hit the selfie wall!