Dear League Bowlers,
We at Harvest Park Bowl see our league bowlers as family and miss everyone dearly and hope you are all safe and well. Regarding the latest COVID-19 update from Governor Gavin Newsom, Harvest Park Bowl would like to share that our entire management team and staff are hopeful to open our doors as soon as appropriate. Given the status of the pandemic here, Harvest Park Bowl will open our doors when we can reasonably assure that we are ready to meet the operational, State and Federal, guidelines to protect our employees and customers. We are a community, where our customers and employees mean so much to us and we are doing everything in our power to ensure our everyone feels safe at our center for years to come.
Furthermore, after having talked with many of the league presidents and officers, we have decided to end our 2019/2020 league season. The immediate step following this decision is to calculate and process refunds for all those who have prepaid league fees. Our next step is to communicate with the presidents and secretaries to process league prize funds and end of season payouts based on the shortened season. We will let everyone know when the prize amount funds will be available for pick up. We will work to get this accomplished as soon as possible.
We look forward to seeing everyone and hope to have our leagues back again in September. In the mean-while, we have begun takeout food orders daily from 11am-7pm.
Sincerely,
Harvest Park Bowl Management Staff
 Watch here for details or check out our Facebook page.
Bowling Fun at Harvest Park Bowl
Bowling alley with a grill, full bar & weekly events. Great birthday party packages. Leagues & Group activities.
Learn More
Download the Ap for ordering below or you can simply order online.
check out the menu here
Parties and Group Events
The Party HQ
Ready to Party? We provide good times and great memories, so make your next special event a bowling party. Whatever the celebration, bowling makes everything more fun!
Learn More
Specials!
Best deals in town!
We have specials going all the time, and the best deals in town. Check out our offers!
See our Specials
League Bowling
Join a League
Bowling leagues are a great way to spend your spare time with friends, co-workers or family. Join as single, couple or team, or we will match you with players at your skill level.
Join Today
Food & Drink
Looking to grab a bite to eat or something to drink while enjoying the sport of bowling? We have a great menu and the best drinks in town.
spare time lounge & snack bar
Brentwood Rocks!
A party atmosphere with lights and music.
Admission includes hourly bowling and shoes every Saturday night.  Come rock with us!
Click me!
Follow Harvest Park on Instagram
Win a Bowling Party!
We are giving away a FREE Bowling Party every month.
Enter to WIN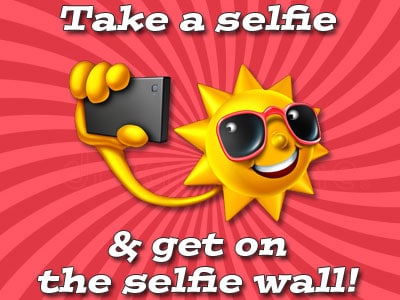 Take a selfie and hit the selfie wall!